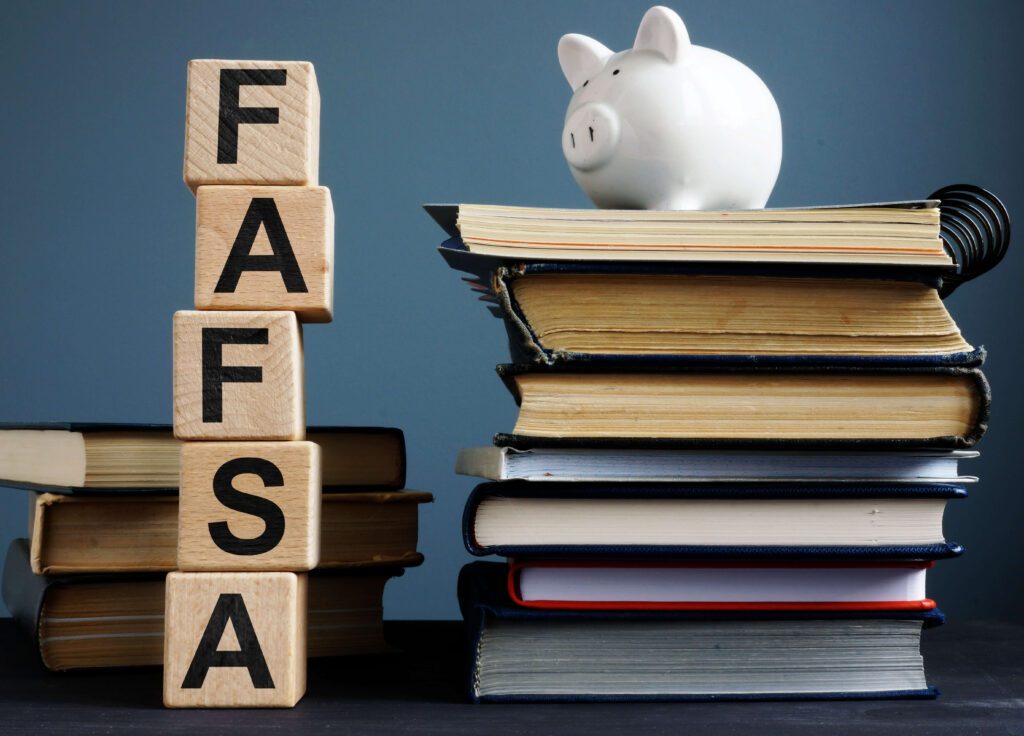 October 1st is somewhat special here in New England.  Summer is officially done, leaves are changing, and some years (but not this one) we even have fall baseball!
For those with college students, it's also the beginning of FAFSA season.
The Free Application for Federal Student Aid is now available for the 2020-2021 academic year.  The FAFSA form is the 'ticket' that admits the student to the entire world of financial aid.  It's a really big deal for most applicants.
Surprisingly, however, many families never bother to fill the FAFSA out.  For 2018, according to the National College Access Network, less than 61 percent of potential applicants completed the FAFSA form before the June 30th deadline.  Although the reasons given for not filing vary, we mostly hear some common themes:  The FAFSA is too onerous, or the family feels it would be a waste of time because they make too much money.
In actuality, the FAFSA should take no more than an hour to complete.  The application is accessed online (https://studentaid.ed.gov/sa/fafsa) or can be downloaded to pdf and completed by hand.  There's even a 'mystudentaid' app that can be downloaded for Apple IOS and Android devices, where the application can be filled out.  Literally, it can be completed while watching your favorite (non-Red Sox) team compete in a playoff game.  You'll be done prior to the start of the fourth inning.
Also, considering the fact that the FAFSA is required, not only for federal grants and work study programs, but also for most student loans and state- and college- based aid programs, there really isn't any reason EVERY applicant shouldn't have a FAFSA on file.  Even families with assets sufficient to exclude them from any need-based aid are often surprised to find that merit-based financial aid can become available as a consequence of completing the application.
Once you've completed the FAFSA, you'll receive your Student Aid Report, usually between 3 days and 3 weeks after submission (faster for those who file online or use the app.). This, among other things, provides information about the Expected Family Contribution (EFC).
You will also get your aid package from the school of choice, which may have a wide menu of aid offerings.   They include, in order of how you should consider accepting them, grant and scholarship money, work-study, subsidized federal student loans and then unsubsidized federal student loans.
Beyond not submitting the FAFSA at all, the next most frequent mistake is waiting too long to file.  The deadline for filing for the 2020-2021 academic year is June 30, 2020.
DON'T WAIT UNTIL THE DEADLINE!!
In fact, try to complete the FAFSA form NOW.  The earlier, the better.  Many scholarships and grants are disbursed on a rolling basis, first come, first served.  Additionally, some state aid programs have earlier deadlines.  Maine, for example, is due by May 1st and Connecticut is due in February.  You will need your tax return for filing.  Don't be worried about the fact that you haven't yet completed your 2019 tax return for filing the 2020 FAFSA.  You use your 'prior-prior' year's return, so your 2018 return will do.  (Haven't filed the 2018 yet?  Get cracking… extensions are due October 15!)
Lastly, pay attention to opportunistic companies that charge you to file the FAFSA form.  The first "F" stands for FREE, and that's what the cost should be.  There isn't anything on the form that needs an 'expert' to submit.
Keep in mind, depending upon the institution, you may need to file MORE than the FAFSA… but even in cases where other forms (like the CSS Profile Form administered by the College Board) are required, complete the FAFSA as well.
Hopefully, you can complete it in front of some Red Sox post-season baseball… next year!