This week's PFA Ponderings was written by guest blogger Magdalena Johndrow, MSc, CFS®, a Financial Advisor with Johndrow Wealth Management.  The original blog publication can be found HERE.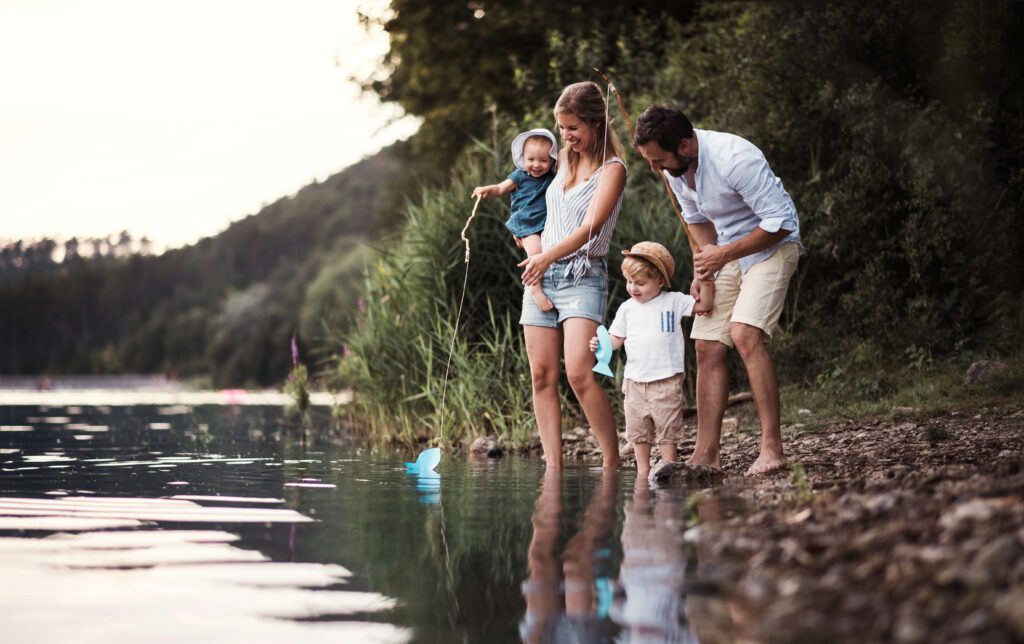 Summer is finally here! This means campfires, beach days, and vacation travel. But this also means higher gas prices, costly summer camps, and added credit card spending. Summer is the second most expensive season (winter being the first due to holiday spending).
We still want you to enjoy yourself during these warmer months and longer days, so we've created a list of our favorite tips for smart summer spending so that you can still enjoy the summer while not breaking the bank. Now, bring on the backyard burgers and ice cream!
Tip #1 – Plan your summer budget and make your kids part of the process
Just because summer is here, doesn't mean your budget should be thrown out the window. June brings us halfway through the year, so dust off your January budget you created as a New Year's Resolution and see if you're on track. Continue to save—especially for retirement—as I always say: you can borrow for almost anything in life, but you cannot borrow for retirement.
Of course, we want to ensure families have a great time during these warm months but that doesn't necessarily mean an all-inclusive trip to Disney World. Choose 2-3 vacations that are within your budget and present them to your children. Have them decide which vacation is most appealing. This way you're not only teaching your kids financial responsibility, but you're also empowering them to plan their vacation. This will make them more excited for it, since it was their choice!
Tip #2 – Take your Vacation the last week of August
Understandably, many families don't like to go on vacation just before school starts and you can use that fact to your advantage. This may mean that you'll find better prices and less crowded destinations during the last week of August. Avoiding peak travel times during the summer is a travel tactic that can save you hundreds of dollars in the long run. Rather than downscaling your plans because they appear to be too costly, first try to price that same trip during less sought-after times. You may be surprised to find that a vacation that seemed out of your budget will actually fit when taken during an off-peak part of the summer.
Destigogo allows you to put in your desired travel dates and it finds you the least expensive destinations during this timeframe. They compare thousands of airlines and flights from all nearby airports. Destigogo is able to surprise you with unbeatable rates and destinations you wouldn't even think of!
Tip #3 – Get a hotel or apartment with a kitchen when booking a vacation
Did you know that on a 4-day vacation in the US, the average vacationer spends roughly $100 per day on restaurant food? For a family of four, this amounts to $1,600 for a 4-day vacation. By having a kitchen at your disposal, you can save by cooking breakfasts and lunches, while still treating the family to a fun dinner out. Websites such as VBRO, HomeAway, and AirBnB are great places to look for accommodations with kitchens.
Tip #4 – To save on gas, plan your travel using apps like AAATripTik and GasGuru
Gas prices increase during the summer months. According to AAA, in July 2018 the average price for unleaded regular gasoline was $2.84/ gallon. Contrarily, a few months later in November 2018 the prices fell to $2.56 (AAA). For a car with a 15-gallon tank, this is almost $5 extra each time you fill up at the pump.
Plan your summer travel using apps that can help find the cheapest gas prices. GasGuru (on Android and iOS) allows you to filter by location and price for gasoline stations nearby while AAATripTik allows you to route the most fuel-efficient trip. Another option is Waze, a crowd sourced GPS app that features real time gas prices that are updated by fellow drivers regularly so if you're on a road trip you can easily add a pitstop at an affordable gas station without even having to leave your planned route.
Another way to save on gas prices? Bike to work! This is not only good for your wallet, but also your waistline (who doesn't want that summer 6-pack?!). Many cities have abilities to map your commute on safe bike paths and even Google Maps has a biking option.
Tip #5 – How to make summer childcare more affordable—whether it's a nanny or summer camps
If you're choosing to send your child to summer camp, look for a camp that is accredited by the American Camp Association (ACA). According to the ACA, 93% of their accredited camps offer some sort of financial aid so check with the camp staff for financial assistance even if it's not advertised on the website.
If your child is too young or uninterested in camp, you may consider a nanny-share with other children in your neighborhood or school. Or try a care swap where you coordinate with neighbors or family members to each take a week or two off this summer to care for your own kids and others in your neighborhood.
Tip #6 – Take advantage of your dependent care FSA and tax credits for eligible dependent care expenses.
Your employer may offer a flexible spending account (FSA) for dependent care. Employees put pre-tax money aside for qualified childcare expenses, which provides a tax break. You can use those funds to pay for summer childcare such as summer camp.
Also, don't forget to tap into tax credits for eligible dependent care expenses. The child and dependent care tax credit is available to offset the costs of qualified childcare services for dependents under age 13. The child and dependent care tax credit is a percentage of your daycare expenses up to $3,000 for one dependent or $6,000 for two or more dependents.
What to do if you don't already have a budget or financial plan in place
These tips are great but how do you know what you can afford without a financial plan? The simple answer is that you can't but no time is better than the present to create one! By taking a deep dive into your earnings, assessing your financial situation and establishing actionable goals, you can create a budget that will give you a strong foundation on which you can build your summer plans. Break out your bank statements, write down a list of your goals and get to budgeting!
Written by Magdalena Johndrow, MSc, CFS®