August 24, 2023
FAQs | TD Ameritrade to Schwab
Why is this happening!?
In November 2019, Charles Schwab acquired TD Ameritrade, an acquisition that brought together two industry-leading custodians. Since 2019, the two custodians have worked to tactfully integrate their two companies and platforms, so you will benefit from technological advancements and exceptional customer service from a dedicated service team.
Team PFA has conducted our due diligence during this process and we are excited to continue to support our clients on the Charles Schwab custodial platform going forward.
Schwab has provided a helpful FAQ that you can access HERE, but below are the most common questions we have encountered and our responses to them.
---
What should I be doing?
Create your Schwab Login (BEFORE 9/1)
Go to: client.schwab.com
Click on New User and follow the prompts to establish a User ID, password and two-factor authentication. Follow THESE step by step instructions or watch THIS short video if you get stuck!
If you do not know your account number click HERE to schedule a call with Julie or Melissa to get set up.
---
What won't change?
PFA's Service
We have the same access and authority at Schwab as we did at TD Ameritrade and will continue to be committed to your financial success and capable of assisting you in account maintenance, money movement, and investing on your behalf.
How you are charged
We will continue to operate under the same Management Agreement. This Management Agreement includes Wrap Fees, which means that PFA covers trading costs that the custodian applies. The only fee you pay is PFA's advisory fee. PFA picks up the tab for each purchase and sale of a security we make in your account.
Most of your current account features
Your accounts will seamlessly transfer over to the Schwab Alliance platform, with your investments transferring in-kind.
This includes:
Bank and wire connections used within the past three years
Authorizations you granted your advisor
Beneficiaries
Trusted contacts
Dividend reinvestment plan (DRIP) instructions
Margin, portfolio margin, and options futures
Realized gains and losses
Transaction history
Statements, confirmations, and tax forms
Watchlists
---
What will change?
Logos on Your Statements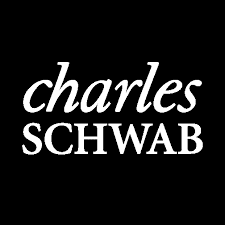 Your statements will have the Schwab logo in the top left instead of the TD Ameritrade logo
Your Account Number(s)
On August 1st, Schwab mailed out the Key Information Packet which included your new account number(s). PFA has access to these as well, so if you have any questions, we can help!
Checks & Debit Cards (if applicable)
If you were issued and have utilized checks and debit cards in the past 24 months, new debit cards and checkbooks will be sent at the end of August 2023. You can use your current TD Ameritrade card and checks until 9/1/2023. Starting on 9/5/2023, please utilize the new checks and debit cards.