February 14, 2020
What 'Fee-Only' Means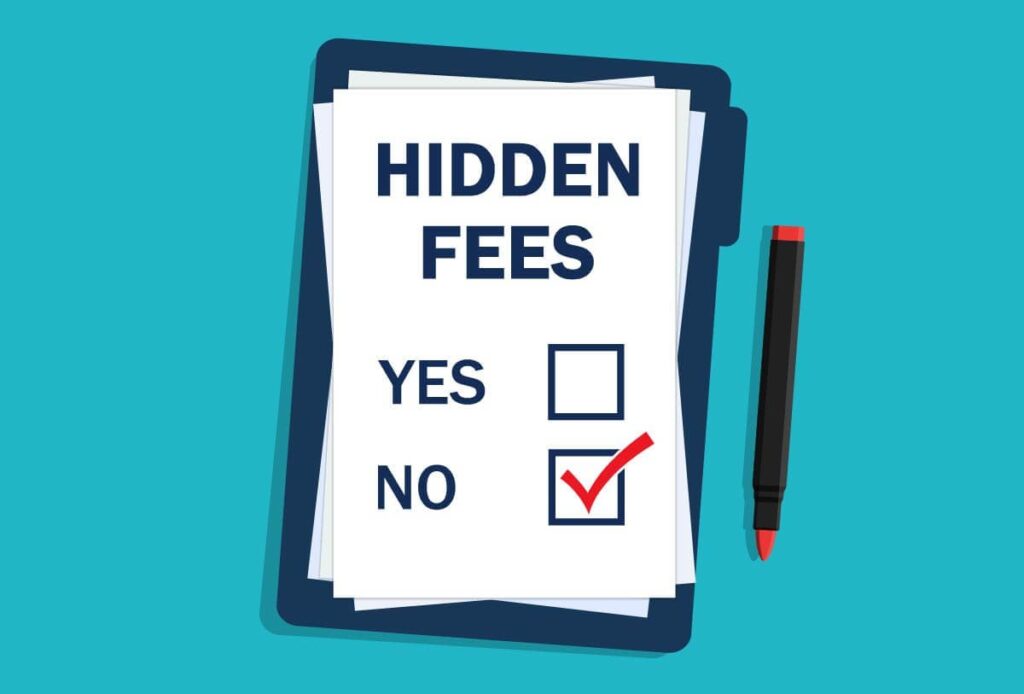 You've hired a professional to provide services for you.  Hopefully, you have some idea of what these services will cost.  Most contractors, it's said, will finish their work in twice the time and at twice the cost that's quoted.  But, hey, if you factor that in at the start, you won't be disappointed!
What's opaquer is this:  How is the professional being compensated?  In the case of the contractor, often a specific line item is provided on an invoice.  But is this all the contractor is making?  Are they getting a 'kickback' from subcontractors for being selected for your project?  Do they get to share in the profits of the materials supplier?
The answers potentially matter to you, because as the consumer, you want to make sure the contractor is selecting sub-contractors and materials providers on their merits as the best fit for your project – not solely because they provide the biggest kickback.  You certainly wouldn't want a doctor prescribing medication based, in part, by the lavish dinners a certain pharmaceutical company was providing.  Not too long ago, though, this was the norm.
And no industry manages to hide compensation from the consumer better than our industry.  Financial service companies are among the best in class when it comes to ways of hiding fees and being creative with compensation.
As with the medical profession, the potential for abuses of trust are not as significant as the 'wild west' days of a decade or two ago.  'Back in the day', money flowed quite liberally from investor pockets into those of many layers of sales organizations, from fund managers through wholesalers and down to individual financial advisors.  And it came in many forms.  Advisors were routinely courted by fund companies who would fly them to exotic locations for 'due diligence' meetings that were made up of a couple of hours of product orientation among days of poolside indulgence.
Periods like the recessions of 2000-2003 and 2007-2008 certainly reigned in some of the more egregious examples of soft-money compensation.  Lately, however, it's been easy to identify the trend that sales organizations are being afforded longer leashes once again.  More than a decade without a major market disruption will do that.
At the same time, however, much of the industry, present company included, have opted to move in a direction that, rather than hides compensation from various sources, seeks to be completely transparent about every penny they make.  Specifically, we're talking about Fee-Only financial advisors.
The obvious benefit to working with a truly 'Fee-Only' advisor is that advice given is more likely to be aligned with the client's best interests.  Any situation where an advisor is compensated for the sale or recommendation of a product, whether it is a mutual fund, annuity, insurance product, stock or bond calls into question whether other potential solutions, perhaps more cost-efficient or suitable, have been omitted from consideration.
It's not that any compensation structure comes without potential conflicts.  Indeed, fee-only advisors that charge a percentage of assets managed to provide financial advice certainly have a financial benefit to rendering advice that keeps assets under management.  Hourly fee advisors may benefit from providing more advice in more areas than the client really needs.  Clients should always be ready to ask: "does your compensation impair your ability to deliver unconflicted advice?"  Simply put, though, a fee-only advisor has far fewer conflicts, and those that do exist are far easier to disclose and assess.
Unfortunately, there remains some confusion in this area.  First, the term 'Fee-Only' (and, for that matter, the term 'Financial Advisor') aren't universally defined. There is not a requirement that someone have any specific training or experience to hang a shingle in front of their business calling themselves a 'Financial Advisor' or a 'Financial Planner'.  Pretty much anyone can identify their practice as "Fee Only".  Is there a way to ensure that your advisor is, indeed, what they say they are?
Working with a Certified Financial Planner® (CFP) certificate holder is a good place to start.  CFP® designees are subject to a Code of Ethics and very clear Standards of Conduct that are in place to protect the client and the industry.  The CFP® mark requires its holder to have a four-year college degree, to have completed coursework and exams in all the major areas of financial planning, including taxation, investments, and estate planning.  As with many designations the CFP® also holds its designees to ongoing continuing education requirements.
To be clear, the CFP® board does not require its certificated practitioners to be 'Fee-Only.'  In fact, they can receive commissions, fees, referrals, revenue sharing, and other incentives.  However, there is a requirement, firstly, that all compensation sources be disclosed to the client.  Secondly, a CFP® designee is prohibited from identifying as "Fee-Only" unless they indeed have no revenue sources outside of client-paid fees.  In fact, a CFP® certificate holder who identifies as "Fee-Only" can't even hold licensure under a broker-dealer or insurance outfit, where they COULD possibly receive commissions, and for a firm to identify as "Fee-Only", the entire firm and all of its associates must hold to the same strictures.
An important distinction:  A CFP® designee CAN identify as "Fee-Based" if they have the capability of generating commissions, but rather do their work based upon client fees.  They sound a lot alike, but obviously, "Fee-Based" is not equivalent to "Fee-Only".
One way to ensure your advisor or their firm is "Fee-Only" is to see if they are members of the National Association of Personal Financial Advisors (NAPFA).  Not all Fee-Only advisors or firms choose to join NAPFA, but all who do must have a truly "Fee-Only" structure.  Not surprisingly, NAPFA requires all its advisor members to be CFP® designees.
Does working with a Fee-Only advisor, or even with a CFP® certificate holder guarantee that you're going to get top-quality, conflict-free advice?  Obviously not.[1]
It is, however, a great place to start your search.
---
[1] .  The old joke comes to mind here: What do they call the person who graduates last in their med school class?  …"Doctor."