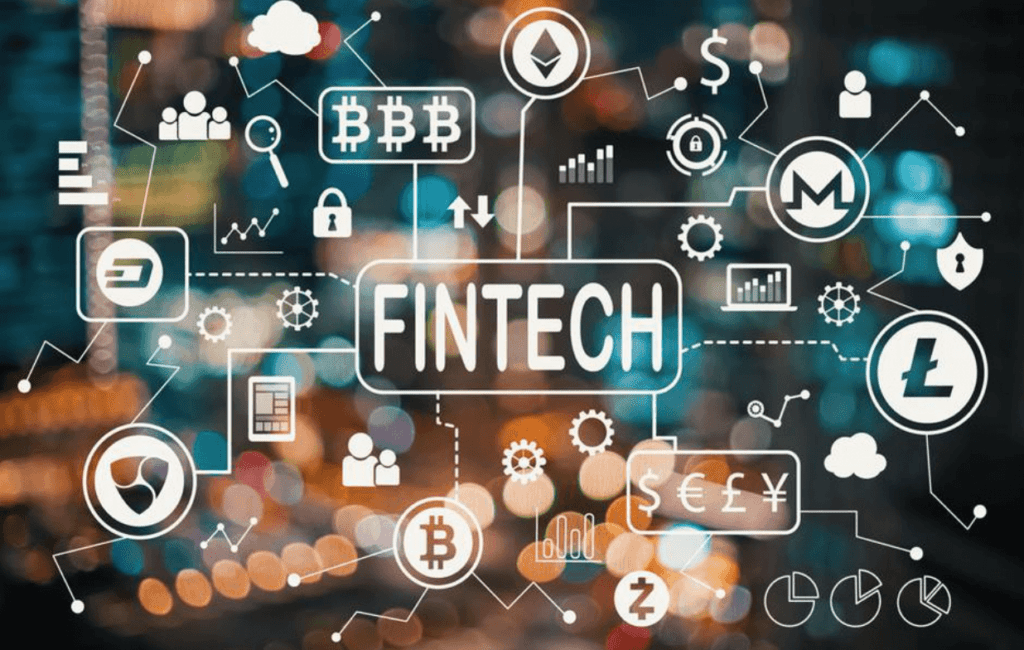 If you're not familiar with the term 'FinTech', you probably will be at some point soon.  Financial technology (that's what FinTech means) has progressed massively since the year 2000, and will likely continue to grow exponentially in capability and scope.  Online banking, digital transactions, robo-advisors and cryptocurrencies are all significant new contributors to the FinTech world, and they certainly get the headlines.  Behind the scenes, though, there are significant platforms that have a daily impact on our ability to serve our clients.
For a firm like PFA, decisions we make around FinTech impact significantly upon our capacity to serve our clients and on our annual expense budget.  It becomes readily apparent each year that there is a lot of movement in this space.  A mid-sized advisory service like ours needs to keep up-to-date with developments regularly.  There is not, nor will there likely ever be an 'all-in-one' platform that best serves all of our needs.  Handled diligently, though, an independent firm like PFA can be better positioned today than ever in the past to select all of the best tech solutions for each area of our operation.
With some reflection, I can identify eight key areas where decisions around our financial technology play a crucial role:
CLIENT EXPERIENCE
This is a crucial area.  Good FinTech decisions and resources can solidify client relationships and poor execution in this area can weaken them to the point of breaking.  PFA, like most firms, faces the challenge of providing a simple client interface for some while making it sufficiently robust for others who want to get microscopic with the data.  A company called Advent created a platform in recent years called BlackDiamond®, and we find that it provides that perfect balance.  Clients who simply want to see what their balance is can do so without much distraction.  Those who want to find out how an individual holding performed over a random set of days have the ability to get that information as well.  This platform also facilitates our generation and retention of statements and quarterly reports, while also allowing our clients access to a secure online vault where they can store important documents and easily share them with their financial team at PFA.
An additional dimension of the client experience is provided at the company that actually holds custody over client assets.  In our case, TD Ameritrade, TIAA, Fidelity and Charles Schwab hold the majority of our client assets. Vetting of each of their client platforms is a part of how we decide to utilize their custodial services.  Again, though, having a platform like BlackDiamond® allows us to give clients one source for all of their account data, even if it is spread across different custodians.
PORTFOLIO RESULTS and COST EFFICIENCY
Investment research and data exist in mind-bogglingly large amounts in the year 2020.  Having a significant information advantage over the market in general has become more difficult, if not impossible, over the past few decades.  Therefore, being able to utilize world-class software in order to appropriately allocate and manage investment portfolios puts a company like PFA at an advantage relative to advisory firms that outsource the investment management function largely to Third-party Asset Management Platforms (TAMPs) and Separately Managed Accounts (SMAs).  Keeping these intermediary costs out of the equation helps us to compete much more effectively with firms that pass those costs on to their clients.  Industry leaders like Morningstar® and Y-Charts®, coupled with cooperative research and analysis provided by companies like JP Morgan and Franklin Templeton give us arguably as robust investment analysis capabilities as some of the largest firms out there.  An industry-changing approach to using AI to help analyze appropriate risk levels in portfolios comes from a robust FinTech tool called Riskalyze®.
PLANNING RESOURCES
Our ability to predict the future is arguably no better than it was decades ago.  Still, a big part of our job is to provide clients with guidance that does involve long-term planning.  The impact of financial decisions made today on the future can be hard to intuitively measure, but industry leading planning platforms such as MoneyGuide Elite® help us to model some of the most complex projections.  Using Monte Carlo simulation, we are able to embrace uncertainty by running thousands of iterations of a client's retirement and long-term income projections, giving us the ability to target a range of outcomes.  This scientific approach to planning is really the product of the past couple decades and it certainly results in better planning outcomes than previous, less robust planning tools that simply assumed average returns.
Importantly, even a great tool like MoneyGuide does have its gaps.  No planning tool is robust enough to cover every conceivable situation, and there are things that we like to measure that simply aren't a part of such a tool.  Having internally developed macros and the ability to illustrate complex scenarios through spreadsheets (often the output of our evil genius Abrin Berkemeyer), helps us to fill in any gaps.  Software such as SSAnalyzer®, and SavingForCollege Advisor tools help us to provide much more depth in planning than is available in industry standard planning software packages.
TRANSACTION EFFICIENCY
We are all familiar with online banking by this time. Transactions between accounts happen through the automated clearing house (ACH) system. Utilizing these electronic banking functions allows us to be much more responsive to cashiering requests and funding accounts. No longer do people have to wait days and weeks to receive money from an account . No more waiting for the check in the Mail. Additionally most custodians these days take part in a system called ACATS , standing for Automated Customer Account Transfer System. Assets moved from another firm or from one custodian to another can often transfer electronically, with processing times cut to a fraction of what they once were.
FLEXIBILITY TO DEAL WITH UNIQUE SITUATIONS
If every situation were exactly the same, it would be easy to pretty much automate everything. In reality, there are always going to be unique dynamics and every transaction, every client inquiry, and every planning engagement. In these situations, one of the most frequently relied upon pieces of software is a good CRM (client resource management) software. PFA utilizes a platform called RedTail® for these purposes.  Far beyond being a digital rolodex, this platform, designed specifically for the financial planning and investment management industry, allows us to customize our interface with this vital tool in a way that works most specifically with our clients and advisors.
Among the neatest advances in SAAS (Software as a Service) that has emerged over the past decade is the ability of firms like PFA to actually have a say in the functions of some of these huge software platforms.  With RedTail®, BlackDiamond® and others, we are able to submit requests for features and functionality to a platform accessed by all of the users of this software.  Users are allotted votes they can cast for the best ideas, and the software firms get to work on the most sought after enhancements, leading to platforms that simply work better and better all the time.  Our team gets giddy as we see innovations rollout that started from our very own great idea submissions.
COMMUNICATIONS
Although much of our communications technology wouldn't be narrowly defined as FinTech, 2020 has illuminated the requirement that firms like ours be on top of the wave when it comes to this area.  Zoom meetings, VoIP (voice over internet protocol) and collaborative platforms like Microsoft Teams® have allowed our firm and many others to continue as close to "business as usual" as possible during an extended period where working in the office and face-to-face with clients became impossible.   Instead of interrupting the communications flow between PFA and its clients, the COVID pandemic has actually uncovered ways, through smart use of technology, to improve upon it!
COMPLIANCE
Not surprisingly, our industry is closely regulated.  Communications (including this one) are reviewed for compliance with laws and regulations.  Routine reporting, auditing and surveillance of transactions are such that it seems we could spend all day every day working on compliance.  Fortunately, SmartRIA® provides state-of-the-art tools that allow our Chief Compliance Officer to interface effectively with our advisors and staff, and to help us ensure best practices are used for compliance.
SECURITY
In 2017, PFA completed a major initiative to become paperless.   All documents are stored in highly secure cloud-based systems and state-of-the-art tools like DocuSign® help us to ensure a better level of document security than we could have had with traditional paper documents.  By utilizing a secure, centralized operating system managed by InhouseCIO, and standardizing our hardware across the firm, functionality AND security have been optimized.  Interestingly, operating in a Windows environment on Mac devices seems to provide the best outcome for us.
In all of these areas (Client Experience, Portfolio Results, Cost Efficiency, Planning, Transaction Efficiency, Situational Flexibility, Communications, Compliance and Security), we can do significantly more and deliver a better overall client outcome IN PART because of the FinTech we've brought into our firm.  However, as they say in the IT world, 'Garbage in, garbage out'.  That still applies today, even in the burgeoning area of artificial intelligence.  Without a smart, dedicated team using all of this technology correctly and to its functional capacity, tools that make life easier can easily do just the opposite.   And the best FinTech in the world isn't going to listen to you like our advisors and staff.  Rest assured, the robots are still working for us, and not the other way around!